Thursday, December 22, 2016 - 07:17
Other European countries and the world are on a lookout for a Tunisian asylum, Anis Amir, 23, for the attack at Berlin Christmas market attack. The suspect was identified after the police found an identity document in the truck that was used in the attack.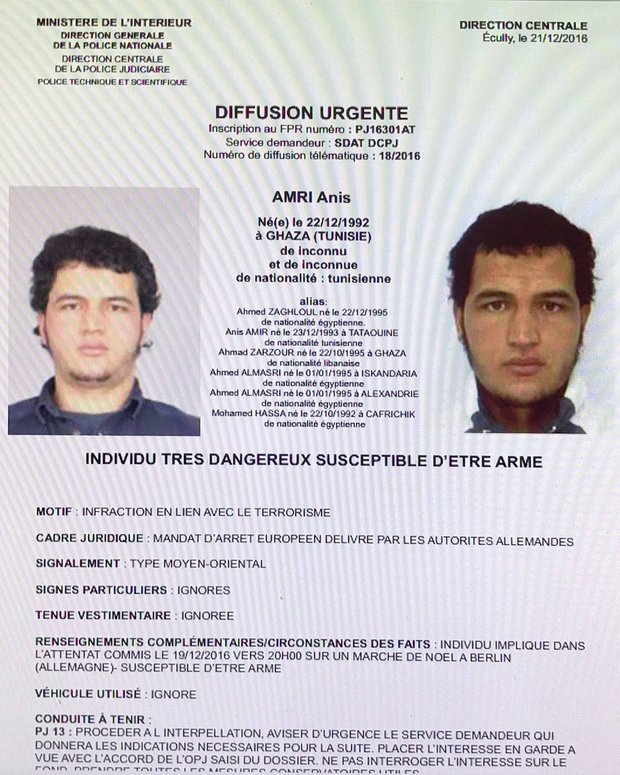 He has been declared "dangerous" and also a member of the Daesh terrorist organisation.
Amir came to Germany this year seeking asylum, but his application remained pending. 
The German authorities have offered 100,000 euros for information. In a statement released by the Federal Prosecutor's Office; 
Anis Amri is 178cm tall and weighs about 75kg, has black hair and brown eyes.  Beware: He could be violent and armed!
The young man was reported to have been arrested in August along with five members of the ISIS recruiting network in the states of North Rhine-Westphalia and Lower Saxony. Their network provided logistical support for local volunteers making their way from Germany to Syria.