Thursday, May 8, 2014 - 11:46
The Nigeria police today offered a reward for information on the recently abducted school girls in Chibok, Borno State Nigeria. Tweeting from the Nigeria police force today, the police will offer a reward money of $300,000 to anyone with reliable information.
More than 200 schools girls were abducted by the deadly terrorist group called Boko haram, which means No to western Education in Hausa language.
The picture below show the news as posted on the Ngeria police force website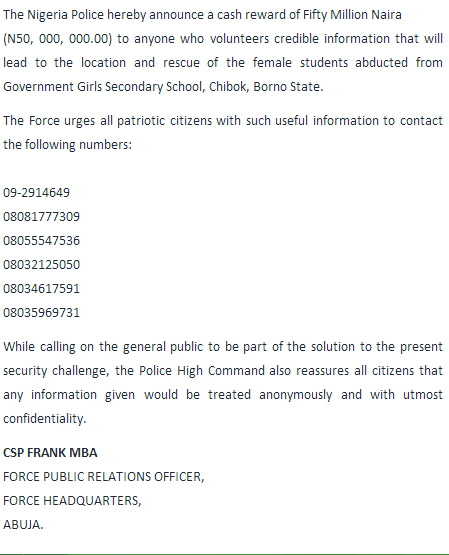 It will be recalled that the terrorist sect do kill anybody or group that says anything negative to their views or kill anyone that comes forward to report it's activities. Hope anyone giving information will be given a group witness protection program and not about the money offered.
At Doynews, we say #BringOurGirlsBack