Wednesday, December 25, 2019 - 12:37
Omoyele Sowore, owner of Sahara reporters is once again released after he was re-arrested in December 7th, 2019 inside a courtroom, a move by the Department of State Security(DSS) that caused uproar both from local and international observers, with the members of the United State Congress asking for the release of the US citizen, and that the Nigeria government follows the rule of law.
Sowore was taken by the DSS after he called for a revolution for poor governance in Nigeria. He had been in the custody of the security agency since August 3, 2019, and after he was ordered to be released by the court, the agency disobeyed a court order, and when he was released, he was then re-arrested and pushed around, and again taken away.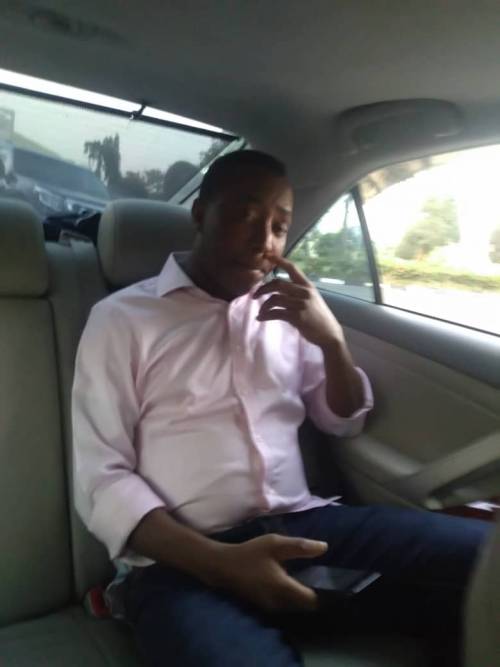 Another Nigeri\ian regaining his freedom yesterday as Sowore was the immediate-past National Security Adviser, Sambo Dasuki. He had been in detention since 2015, and just like Sowore, the court had ordered for the release of Dasuki, but once again, the agency denied his release and get him in their detention for 4 years.
Nigeria attorney general, Abubakar Malami gave the order to release the two men a day before Christmas. When speaking on the release, the attorney general said, "The two defendants are enjoined to observe the terms of their bail and refrain from engaging in any act that is inimical to public peace and national security as well as their ongoing trial which will run its course in accordance with the laws of the land."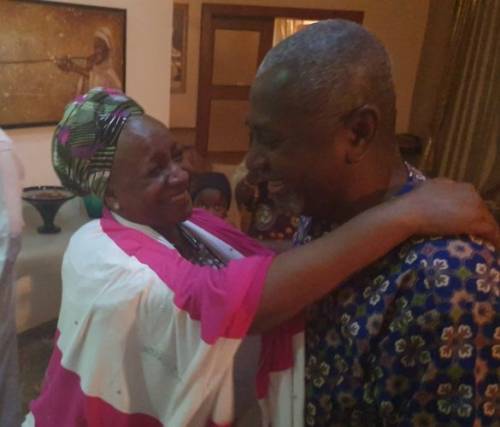 Dasuki meeting with family member after release
Though is is free from the DSS custody, part of his release condition is that Sowore will not be able to join his family back in New Jersey for the Christmas.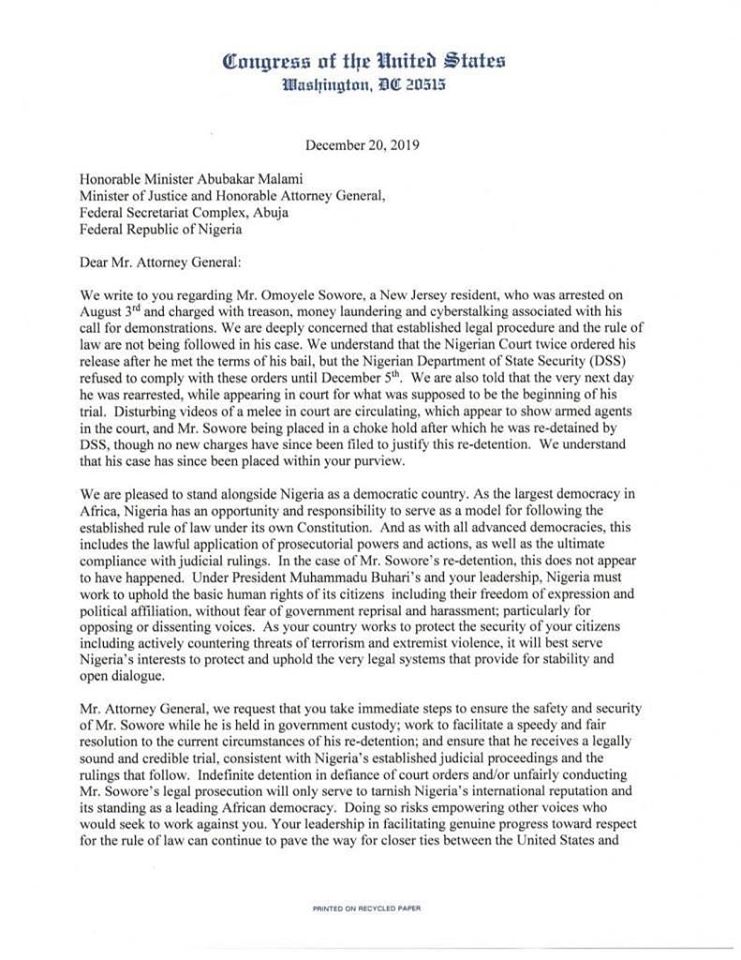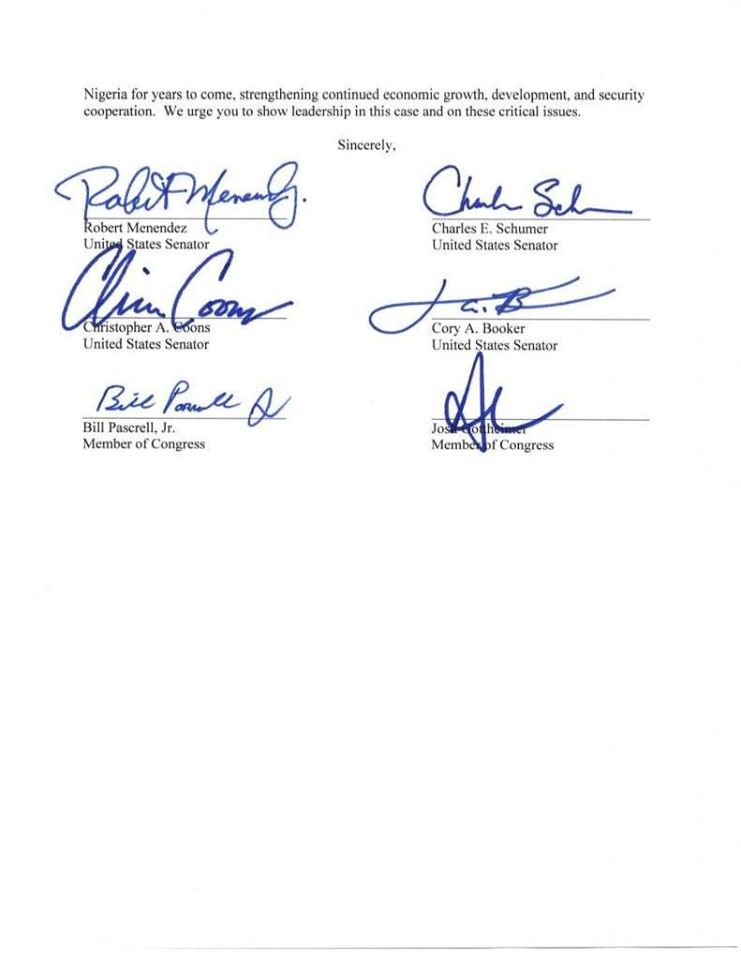 A letter sent to the Attorney General from the US COngress.