Sunday, May 25, 2014 - 13:18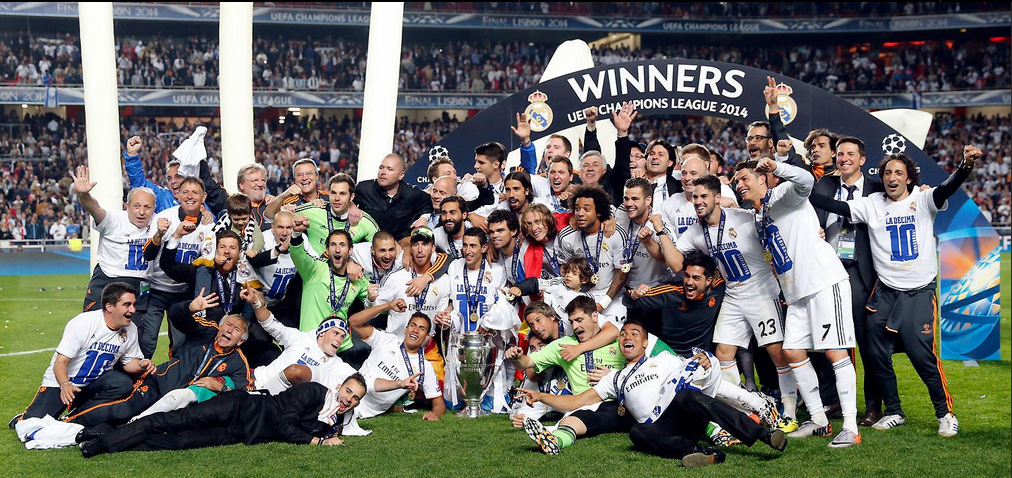 The Real Madrid team is the champion of the UEFA champions league, after winning Atletico Madrid in a very interesting match. The match started with a very high spirit from both teams as they played fiercely to win the league cup.
In the 35th minute of the match, Diego Godin scored the first goal in an error caused by the Real Madrid goalkeeper, Iker Casillas.  In the 93rd minute of the match, Sergio Ramos saved the day after a nice header to the corner of the goal post, beating the Atletico Madrid goalkeeper,Thibaut Courtois. 
The match was extended to the extra time and in the 109th minute, Di Maria showed moved with great speed and dribbling past the Atleti defenders, which after a shot. The shot was punched back by the Atleti goalkeeper but not far from the goal post and Gareth Bale confirmed the goal with a nice header giving Real Madrid the lead goal of 2-1.
In the 117th minute, the Atletico Madrid defense is a little bit vulnerable as Marcelo moved the ball slowly after receiving a pass from Christiano Ronaldo, he was not stopped by the defenders, hence a nice shot beating the goal keeper the third time, which givers "The whites" a lead goal of 3-1
in the 119th minute, a penalty is awarded to the Real Madrid team and Christiano Ronaldo took the penalty kick perfectly past the goal keeper the fourth time, and this concludes the 4-1 victory of the champions league making the Real Madrid club won the cup for the 10th time, an achievement called the "La Decima"
Speaking after the match is the Atletico Madrid coach,Diego Simeone said :
This game doesn't deserve a tear, when you give your all, there's nothing to say