Monday, September 25, 2017 - 19:25
Lagos, Nigeria: Raoul John Njeng-Njeng, also known as Skales has come on Twitter to reveal a news that was a surprise to the fan. Skales tweeted that Olamide has helped pay for his video in 2014, and ever since the "Shake body"video, he has seen a turnaround in his life.
Olamide later responded to the tweet that the act was supposed to be a secret between the duo, and Skales responded that he had tried to do so, but he wanted his fan to know the real OG, Olamide.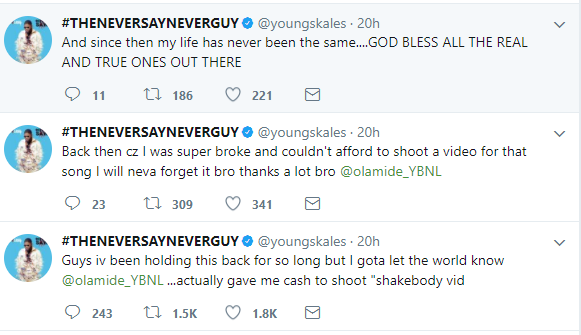 Watch the shake body video here;