Monday, November 28, 2016 - 17:57
A morning Tv show recently has sparked outrage after it decided to air tips for woman on how they can cover up their facial bruises after a domestic violence incident. 
The tutorial was first shown on TV, and was later published to their YouTube channel page, 2M on November 23rd.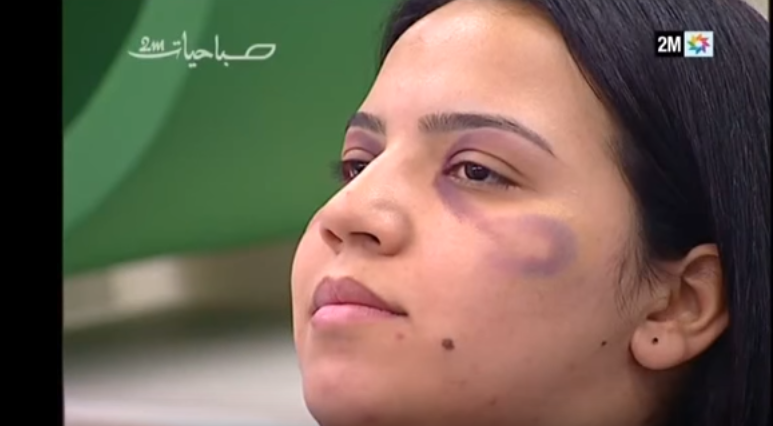 The video shows a woman with a lurid purple "bruises", and the makeup artiste in the video throughout the 6-minute video was seen applying foundation and powder brushes until the "bruises" was no longer showing.
According to an online petition that was started by concerned Moroccan citizen, the petitioner wrote;
A few days before the International Day for the Elimination of Violence Against Women, a show dedicated to women on the Moroccan public channel 2M aired the November 23th a segment showing Moroccan women how to cover bruises from domestic violence.
As Moroccan women and as feminist activists in Morocco, and in the name of all Moroccan people, we denounce the message of normalization with violence against women. We demand severe sanctions against this show, "Sabahiyat", and the channel 2M.
We encourage signatories to contact the High Authority of Audiovisual Communication (HACA), demanding they take action against 2M and Sabahiyat. A full list of phone numbers and email address is available here: HACA
Do not cover domestic violence with makeup, condemn the aggressor! 
The video, though deleted by the channel, was re-uploaded by the petitioner;
The 2M channel also released an apology via their Facebook page;