Wednesday, October 19, 2016 - 16:56
A lecturer and Paedophile have been called out by the Head of Department in the Faculty of Law, University of Calabar (UNICAL), Dr. Eni Alobo. According to a Facebook post, the yet unnamed lecturer in his fifties has threatened to withold a 16-year old student paper unless she finds time to join him at his preferred place for sex.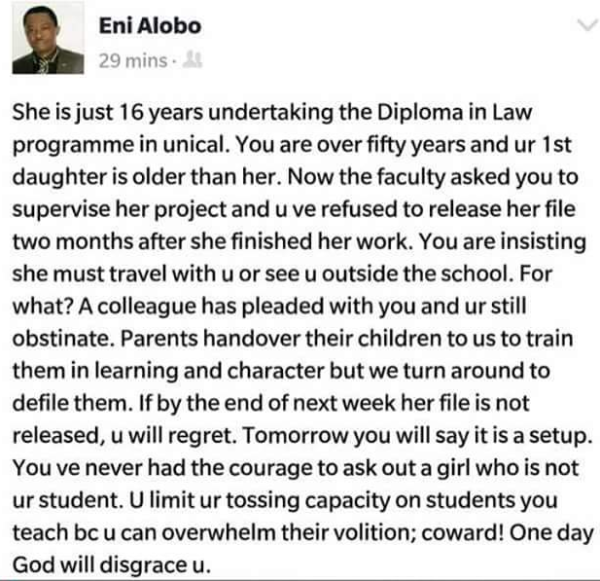 The unnamed paedophile was supposed to grade the Diploma research documents of the student, but he had held on to it till she comply to his advances.