Saturday, January 21, 2017 - 05:41
After his long week of refusing to step down as President of the Gambia, Yahya Jammeh has finally agreed he will step down from the seat of power, and transfer power to the elected president, Adama Barrow. 
In a broadcast on state television, the man who led Gambia for 22 years said;
I have decided today in good conscience to relinquish the mantle of leadership of this great nation with infinite gratitude to all Gambians.
The new president was sworn in at Gambia's embassy in Dakar in neighbouring Senegal on Thursday. According to State house official, Jammeh would leave the country with Guinean President Alpha Conde on Saturday, after the two had met at the country's capital in Banjul.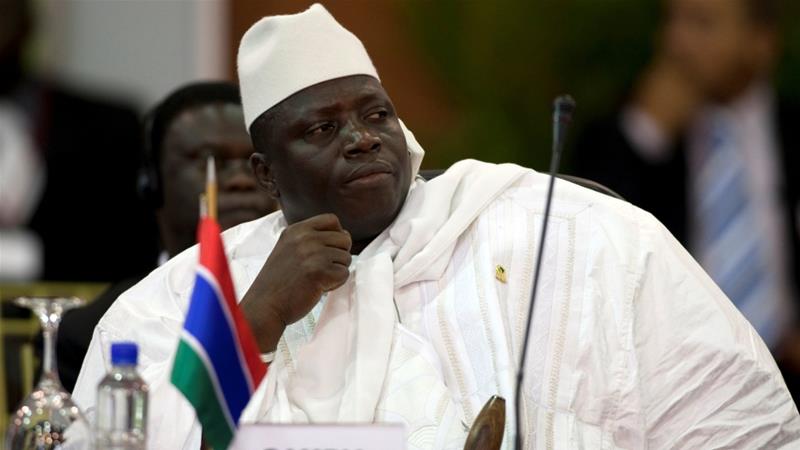 Yahya Jammeh
Jammeh after accepting the election result of Adama Barrow on December 1st via state broadcast denies the result, calling for re-election in the country, a move that had caused panic among Gambians, and 46,000 Gambians had fled the country to neighbouring countries as they fear a major unrest.
The new president in an interview with Al-Jazeera said that Jammeh will need to leave his country, as his presence in the Gambia poses a lot of risk to the people. While negotiating with ECOWAS on Thursday, Jammeh asked that he be allowed to stay in Gambia,at his home village of Kanilai, but the request was denied by Marcel Alain de Souza, head of ECOWAS.
Barrow said the people of Gambia would only come back to the country when they know he is no longer in the Gambia picture.\