Hillary Clinton has not given up on the race for the number one public office in the US, after new speculation that the 2016 candidate is preparing for a re-match with Donald Trump in the 2020 election.
Ms. Clinton lost to President Donald Trump in an election pollsters have believed would be won by the former secretary of state and first lady. Clinton in the past week was seen at different high profile events, and also she has been asking for donation to support her cause.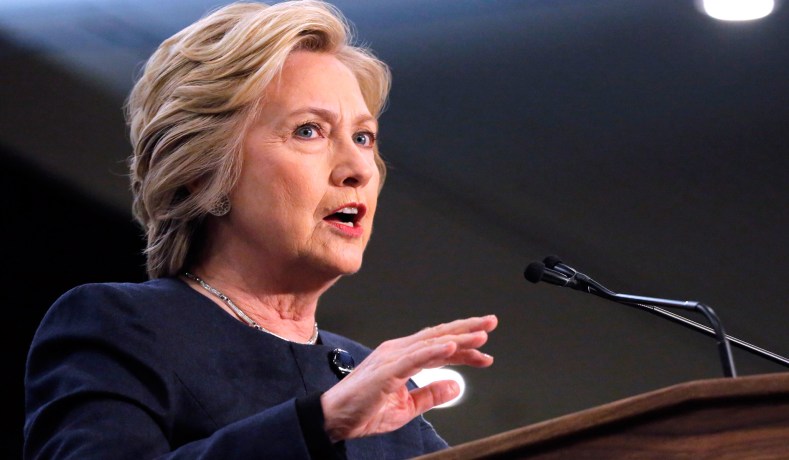 In recent emails sent to her supporters, Clinton has raised her voice at different Trump administration agenda, with the latest been the immigration "zero tolerance" policy that separates kids from their mother when they arrives at the US border, seeking assylum from the US government.
The recent rants about Trump immigration policy sees the former candidate raising more than 1.5million in donations, distributed among several groups supporting the migrant children and their parents. Some of the groups that received the donations includes the American Civil Liberties Union, the Asylum Seeker Advocacy Project, the Florence Immigrant and Refugee Rights Project.
Clinton is set to appear at the third annual Ozy Fest that takes place July 21 and 22 in Central Park. 
The emergence of Clinton might stoke some fire in the Democratic party as liberals are not happy that the party leader worked against Bernie Sanders to give the nomination to Clinton, who then lost the election to the then Republican candidate, Donald Trump.
There are other candidates in the Democratic party that are looking to challenge Donald Trump come 2020, and most of these candidates have gone to meet former President Barack Obama to ask for insights, and Obama has also acted as power-broker from his Washington office.
Some of the candidates that have met with Obama includes, Senator Elizabeth Warren, Senator Bernie Sanders,  former Vice President Joe Biden and former Massachusetts Governor Deval Patrick. 
There are some other candidates that are rumoured for the position, though yet to meet Obama, and they includes, New York Senator Kirsten Gillibrand, Nevada Senator Kamala Harris and former Virginia Governor Terry McAuliffe.