Amnesty international had just released a 133 pages alleging the Nigerian army of killing more than 7,000 people in military detention due to starvation, overcrowding torture and denial of medical assistance and 1,200 people had been executed extrajudicially.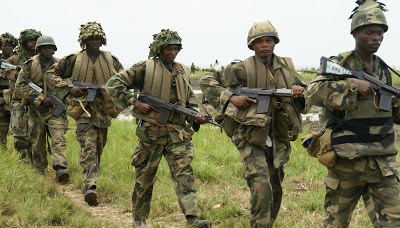 The secretary general of Amnesty International,  Salil Shetty said :
The previous Nigerian administration's utterly callous 'see no evil, hear no evil, speak no evil' attitude when it comes to the hundreds of stories of death coming out of the military detention centers beggars belief.
The military's actions at the detention camps are part of a "witch hunt" in an effort to locate and fight members of Boko Haram, who threaten the security of the nation.
Salil Shetty is urging the current administration of President Muhammadu Buhari to investigate any possible crimes against humanity committed at the camps and to bring justice to the victims of violent crime.
The Muslim terrorist group, Boko Haram has been fighting the country to establish an Islamic caliphate in the Northeast of the country, killing thousands of Nigerians and 1.5million people displaced.
In a video released by Amnesty International, the group accused the military of using a "pointer"  who points Boko Haram members from a long queue of men, the military then torture such individual or take him to their prison where they had tagged "Guantanamo" or another prison they call "Resting place". 
Some top military official has been said to have known all this happening, but instead have turned a blind eye. Some of these military officials were mentioned in the video and Amnesty International is calling for them to be brought to justice.
The group have submitted the pages to the Nigeria president, Muhammadu Buhari, who acknowledged the documents and promised to look into it soon.
See Amnesty International video :