A Chinese man is not happy with his parents after he found out they bought him a small apartment for his wedding.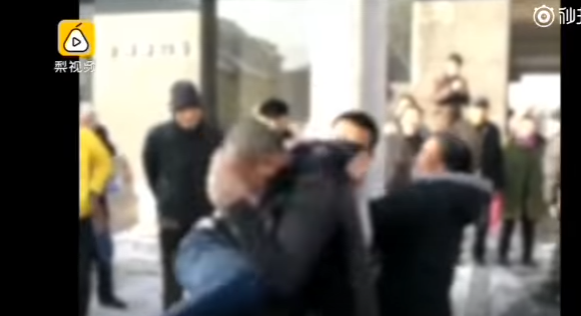 According to a video which has now gone viral, the man was seen bitterly complaining and beating his parents because he feels the apartment they had bought him for his wedding his too small.
The incident was filmed outside a real estate sales office in Harbin. Passersby was starting to get involved in the incident before the police whisked him away.
Watch the video of the clown son here: