A security firm, Check Point has discovered a flaw in the Ebay website, and are warning users who have recently visited the site on their smartphones. According to the security company, users using the website or recently downloaded the app are at risk of a vulnerability that allows hackers gain access to their personal details using malware and a new virus scam.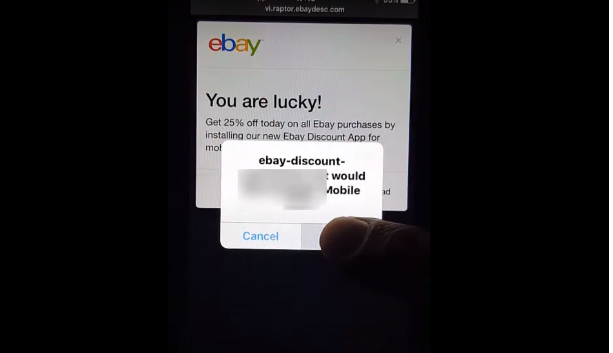 The hackers set up different listings that contain malicious code on ebay store, and while using the ebay website, and browsing the store of the attacker, a message pops up, telling user that they can purchase any item on the ebay store with 25% discount, when user open up the message, they download the official ebay app, and their personal details are at great risk.
The download app can be used for phishing attack or download more malware. The main goal of the malware is to spread malware and steal user information, and if you have used the ebay website recently, you should look up your phone.
On Dec. 15, 2015, Check Point reported the malware to ebay, but was surprised that the company said they have no plans to fix to vulnerability issue.
Watch the video of the attack