Amazon is the latest company to support the current Black Lives Matter movement, after a banner of the Amazon website, and also a tweet to support the BLM movement. After making his stance to support the BLM movement, Jeff has also received some racist emails, and also offensive graffiti on Whole Foods Market in Manhattan.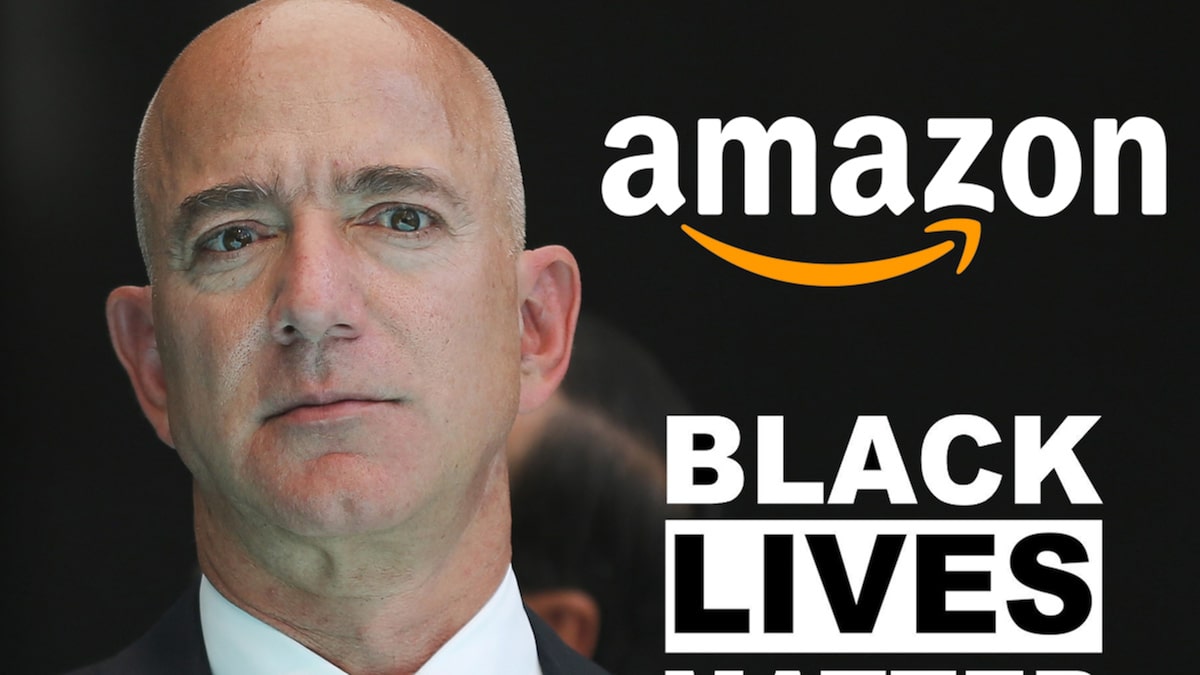 The Amazon CEO shared the email he had received from a customer after his support for the BLM movement on Sunday. The customer, called Dave vowed never to use the Amazon website anymore to purchase anything since the CEO aligns with the BLM movement.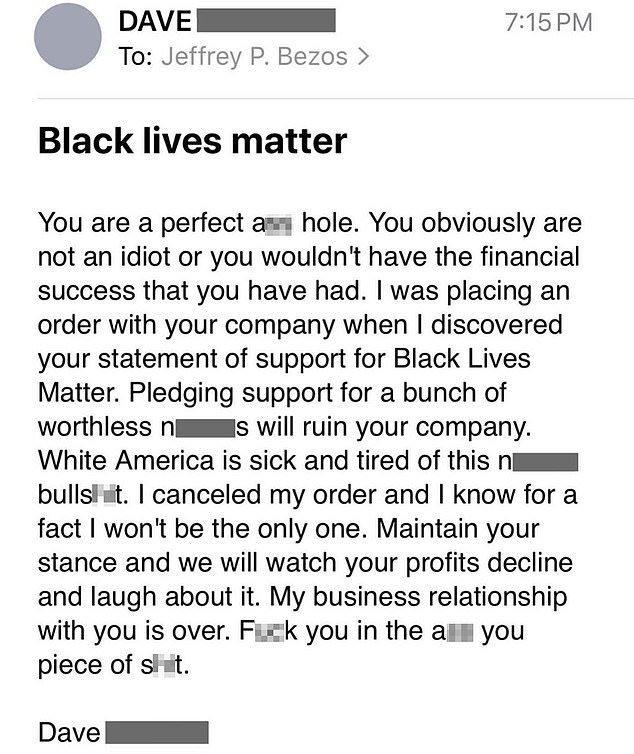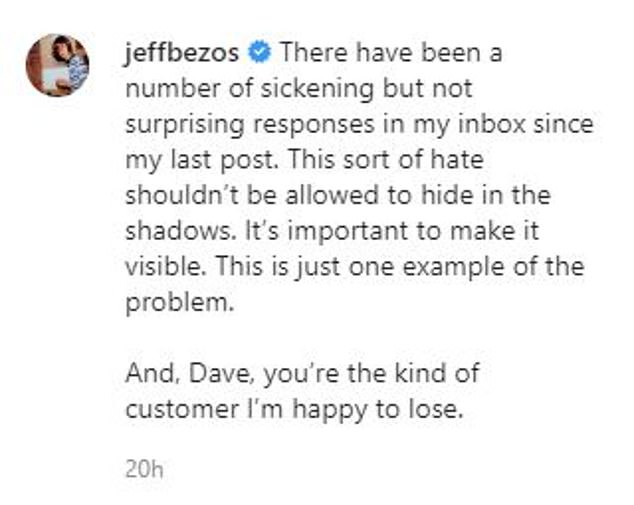 Dave wrote;
You obviously are not an idiot or you wouldn't have the financial successes that you have had,' the email started. 'I was placing an order with your company when I discovered your statement of support for Black Lives Matter.
Pledging support for a bunch of worthless n*****s will ruin your company. White America is sick and tired of this n***** bulls**t. I canceled my order and I know for a fact I won't be the only one. Maintain your stance and we will watch your profits decline and laugh about it.
 In a response to the offensive laden email, Bezos responded with, I have to disagree with you. "Black lives matter" doesn't mean other lives don't matter.
While the protests across the United States have been peaceful, some parts of the country have seen rioting and looting by some protesters.