Sunday, May 27, 2018 - 19:33
Pham Thi Thuy Dung, a 16 year girl in Viet Nam has set the internet abuzz in Vietnam when she decided to write about how a famous sports presenter for Vietnamese national television,VTV, Minh Tiep has constantly abuse her. The courage from Dung has now gained very high momentum as Vietnamese netizens have rallied round this girl who had boldly came out to let the world know the abuse she suffers from her brother-in-law.
According to the story posted by Dung, she wasn't the only one suffering from Minh, but Minh also beat his wife at different times whenever there is misunderstanding in their marriage.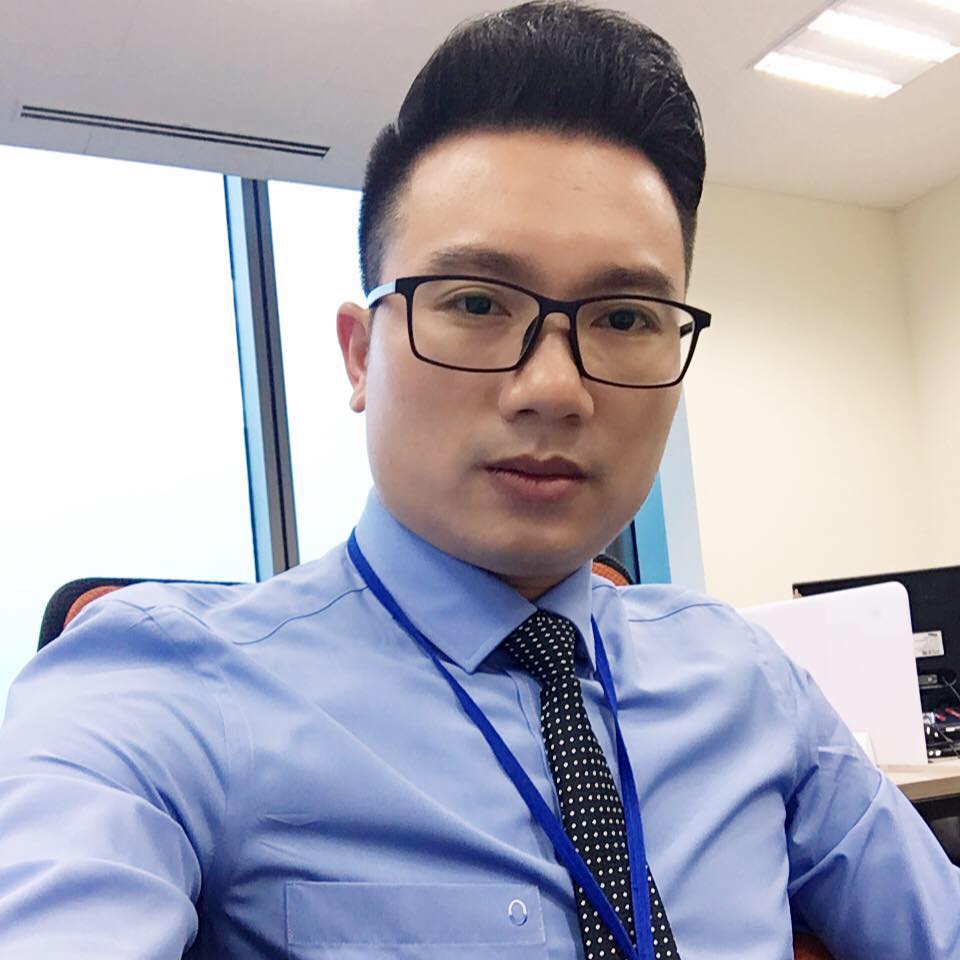 Dung said she had suffered violence and was beaten throughout her 6th grade year, and because her sister had suffered the same fate, she had no choice than to kneel down most times and cry her eyes out. Dung wrote in her long Facebook post that Minh had spied on her, though he was unsure of his tactics, but his major reason when he started beating her was because she had a crush on a school mate.
Minh according to  Dung would hit her on her thighs and legs so that the bruises would be hidden from her classmates, and neighbours. 
She wasn't only beaten because of a crush on some boys, Minh would hit her if she scores low marks at the school. 
Time To Say No
On Friday, which was the last day of the school year, 16 year old Dung hanged out with friends, and was tired from all the activities. She went home, and was in bed from 6pm - 11pm. When she got up, she knew it was late, and decided to take showers before Minh get back from his own hangout.
When Minh got home, he unfortunately met Dung still at the bathroom, and yelled at her saying " Hurry up you b****, what the f*** have you been doing all day to only take a bath now?" When Dung went of the bathroom, he murmured some words which seem to sound insulting to Minh, and he called her back to repeat the word that was murmured, she responded  "I said it already, if you didn't hear it I wouldn't say again", while walking away, Minh Minh pulled her back with her hair, and his fingers pointing at her face "Repeat what you just said! You believe I can slap you to death?" and I said: "Do it, I dare you touch me".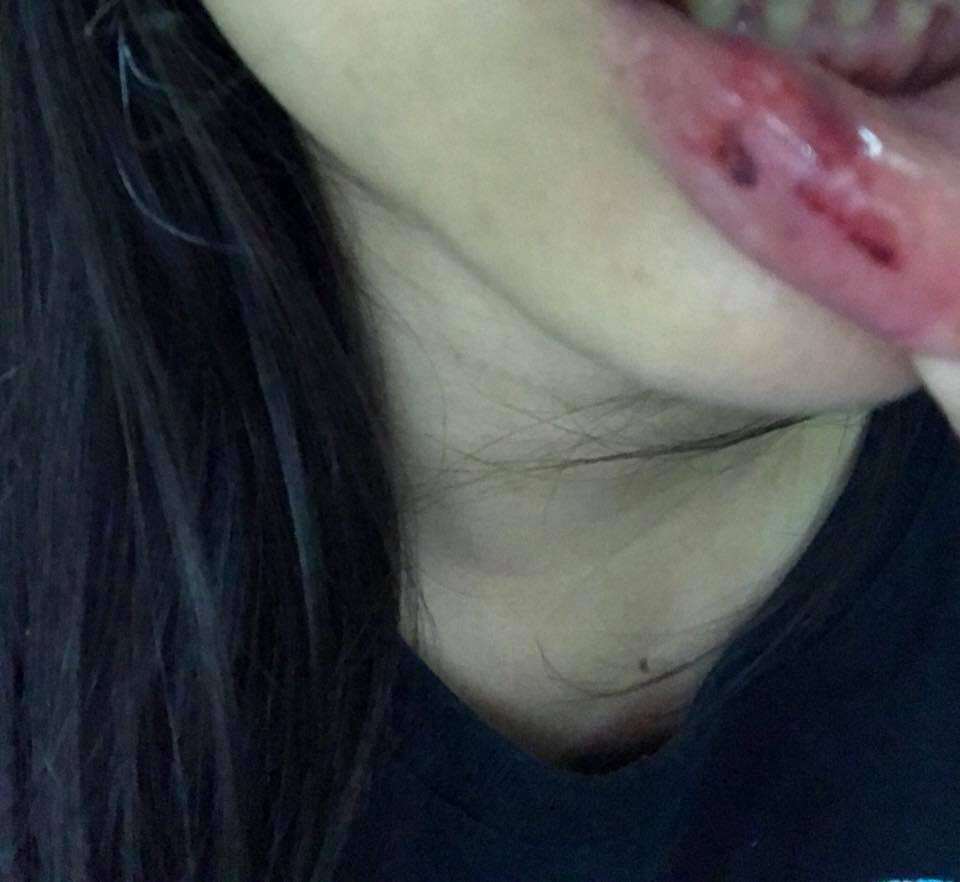 Minh landed a heavy slap on Dung, and throw her aside. This time, Dung believed she won't go down easily, and gathered all her 16 year old strength to hit Minh, but when she did hit him, he dislocated her joint immediately.
The VTV sports commentary staff went on to punch the 16 year old straight in the face, mouth. Dung then lashed out at him with verbal abuse while walking away, Minh followed her, and continue to beat her, targeting her legs, thigh and her back area. It took the strength of the wife and maid to rescue Dung from the grip of Minh.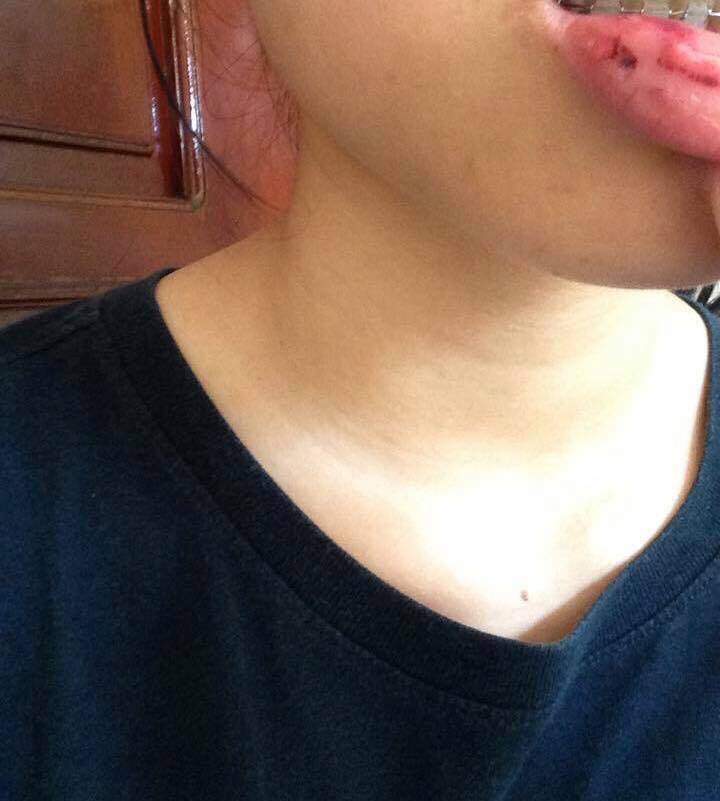 Character Assassination
Dung believes the next line of action is to expose the abuse she had suffered with Minh, and she went on Facebook to detailed all the abuse and what happened to her. The post was shared and later went viral among netizens in Vietnam. 
With Minh personality in check, Dung, who had been staying with Minh and his sister was called back home to their house in Ninh Binh, a two hour journey by coach from Hanoi.
In Ninh Binh, Dung mobile phones, tablets were seized from her, and the family, together with Minh Tiep are looking to discredit Dung confession by saying she is schizophrenic, and had called her a "spoiled brat" and a girl that cheats in exams, rude to teachers and all round troublemaker.

                            Dung exam score as shared online
According to some students and teachers that had testified about the character of Dung, they have only showered her praises, and also from the school reports that have now been seen by our reporters in Vietnam, Dung is an excellent student with good grades.
Dung family, including her sister abroad have all come in support of Minh Tiep. The sister of Dung abroad said that Dung makes up stories, and he is a genius in making up stories like this.
Rumours
Rumour has it that Dung father, who also is a director of a central maternity hospital might be able to work out some patient report record that will show  that Dung is suffering from Schizophrenia, and thereby discrediting her story.
Currently a campaign to help Dung from her family has gained 43k people, while th maximum person needed to take action is 50,000.
Written by Trang "Michelle" Nguyen