Sunday, June 4, 2017 - 01:16
Police in London are responding to an incident on London bridge after reports that a van hit pedestrians on London bridge. The witnesses at the scene said they had seen a white van mount over the pedestrian bridge and drive into people.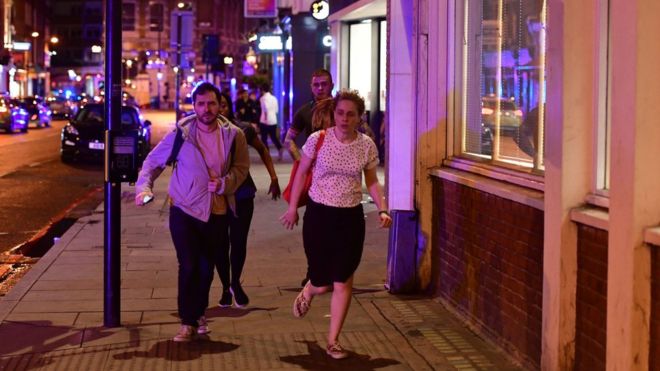 The transport for London said the bridge is now closed from both said  due to the "major police incident".
According to a BBC reporter, Holly Jones, who was at the bridge at the time of the incident said that the man was  "probably travelling at about 50 miles an hour". 
About 15-20 people have been injured after the van hit them. Ms Jones then said that she saw a man with no shirt on, handcuffed and taken away by the police.