Saturday, January 7, 2017 - 05:31
A new document declassifying the US election has just been released. According to the report by the intelligence community, Russian President Vladmir Putin ordered that the US election be hacked to "undermine public faith in the U.S. democratic process."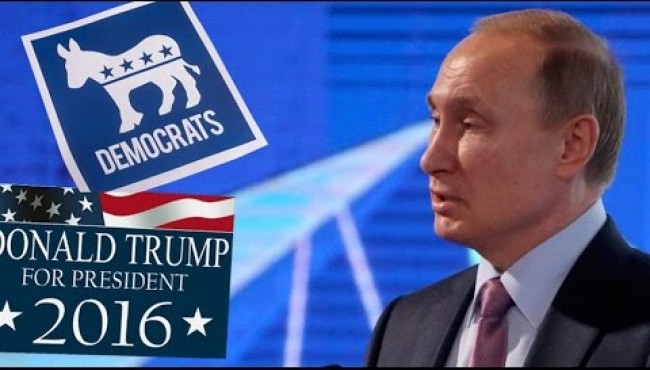 The report reads;
We assess Russian President Vladimir Putin ordered an influence campaign in 2016 aimed at the U.S. presidential election. Russia's goals were to undermine public faith in the U.S. democratic process, denigrate Secretary [Hillary] Clinton and harm her electability and potential presidency.
We further assess Putin and the Russian government developed a clear preference for President-elect Trump.
The report also shows a that Putin had a grudge against the Democratic party nominee, Hillary Clinton for comments she made and he saw as disparaging towards him.
The hacking report against the US election also shows;
Covert operations such as cyberactivity and overt operations through state-funded media and "paid social media users, or trolls."
Russian military intelligence's relaying material to media outlets.
Gaining access to "elements of multiple U.S. state or local electoral boards," although it was clear that those systems were "not involved in vote tallying.
The report did not say if say if the campaign swayed the election in favour of President-elect Trump, who won with 304 electoral college votes, but lost the popular votes to Hillary Clinton with a margin of 3million.
The President-elect has also called the report of the intelligence chiefs as bogus, citing claims that they had given a false report about the WMD in Iraq that lead to war before now, and they could be wrong again.
The three security agent, FBI and CIA have high confidence of the election interference, while the NSA only has a moderate confidence .
The hack has caused a diplomatic feud between the US and Russia, with President Obama ordering 35 Russian diplomats to get out of the United States a few days ago for the hack.