Tuesday, January 9, 2018 - 04:31
Last year September, some Facebook representatives met with one of Israel most extremist and pro-settlement Justice Minister Ayelet Shaked. The meeting was done so that Israel could control Facebook, and be able to tell them the account of Palestinian activists that should be deleted on the group of constituting "incitement"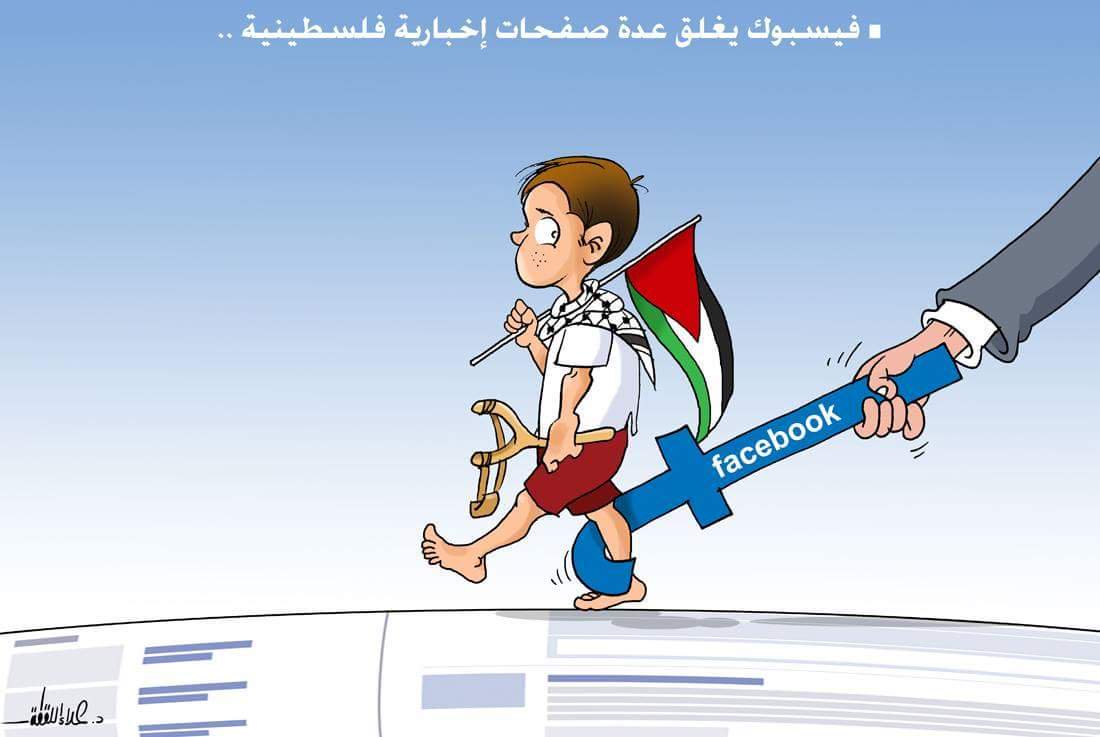 The meeting happened after a threat from Israel that it will create a law that will allow enact the law in the land, or can go as far as a heavy fine or blocked in Israel. Facebook succumbed to the threats from the Israeli government and went on deleting spree, deleting Palestinian activists that protests about the Israeli occupation. This means that Facebook, a company that once prides itself as a Free speech platform will now have to work with the Israeli government on its definition of "incitement".
Many politicians in Israel have also boasted about the obedience of Facebook in dancing to its pleas, and since the news of the censorship by the Israeli government. In some month in 2016 ,Justice Minister Ayelet Shaked who has called Palestinian children "little snakes" said that Israel had submitted 158 requests, and Facebook complied with 95 percent of the requests.
Last December 2016, NYT reported that"Israeli security agencies monitor Facebook and send the company posts they consider incitement. Facebook has responded by removing most of them."
According to Independents, following Israeli-Facebook meeting "the activist collective Palestinian Information Center reported that at least 10 of their administrators' accounts for their Arabic and English Facebook pages — followed by more than 2 million people — have been suspended, seven of them permanently, which they say is a result of new measures put in place in the wake of Facebook's meeting with Israel." Last March, Facebook briefly shut down the Facebook page of the political party, Fatah, followed by millions, "because of an old photo posted of former leader Yasser Arafat holding a rifle."
Also in 2016, a  Palestinian Center for Development and Media Freedoms wrote a detailed report of the censorship. The report says;
Pages and personal accounts that were filtered and blocked: Palestinian Dialogue Network (PALDF.net) Gaza now, Jerusalem News Network, Shihab agency, Radio Bethlehem 2000, Orient Radio Network, page Mesh Heck, Ramallah news, journalist Huzaifa Jamous from Abu Dis, activist Qassam Bedier, activist Mohammed Ghannam, journalist Kamel Jbeil, administrative accounts for Al Quds Page, administrative accounts Shihab agency, activist Abdel-Qader al-Titi, youth activist Hussein Shajaeih, Ramah Mubarak (account is activated), Ahmed Abdel Aal (account is activated), Mohammad Za'anin (still deleted), Amer Abu Arafa (still deleted), Abdulrahman al-Kahlout (still deleted).
While some might argue that the Israeli government has done the right thing to censor that constitutes"incitements" by Palestinians, the fact is that Israel gets to define what "incitement" means for Facebook to comply.
Also, the Israeli people have also been known to write spiteful statements against the Palestinians, with one young person writing that "Bombing of Gaza children gives me "orgasm". Another Facebook group of a house-moving company once wrote; 
One of our advantages: we don't observe Ramadan!!! We look after our clients and we don't abandon them […] we keep our word and go to every delivery. If you already closed a deal for a delivery with a company that employs our cousins [commonly used in Hebrew to refer to Arabs], it's time to cancel and move to us. 0525530344. Why provide for those who kidnap our children? Have a good and peaceful day!
Facebook posts of  violence or celebration of killing of Palestinian kids stays on Facebook. 
Israel is not the only one telling Facebook who to delete, the U.S government also does the same, instructing the social media giant to delete the Facebook account of Ramzan Kadyrov, authoritarian leader of the Chechen Republic who also has a combined followers of 4million on social media.
Kayrov is accused of kidnapping and killing dissidents, and also accused of human rights violation, and also the imprisonment and torture of LGBT community.
According to a response from the spokesperson of Facebook that spoke to NYT; "Mr. Kadyrov's accounts were deactivated because he had just been added to a United States sanctions list and that the company was legally obligated to act.". Venezuelan President Nicolas Maduro, who also is on the same sanctions list is still active on both Instagram and Facebook.
Will the law applies to all government of different countries? Will Facebook deletes the account of any U.S senator that is sanctioned by any Iran for supporting the agenda of President to recognise Jerusalem as Israel's capital? Or would it delete the account of any Israeli official that incite violence on Palestinians and sanctioned by the Palestinians officials.
Please write your comment below on your thoughts about Facebook censorship in the Israeli-Palestinian conflicts