Iran is responding to the Israel Prime Minister, Benjamin Netanyahu threat during a speech at the Munich Security Conference, where he showed the council pieces of Iranian drone that was done by Israel, and warn Iran of direct military action if it test Israel's resolve.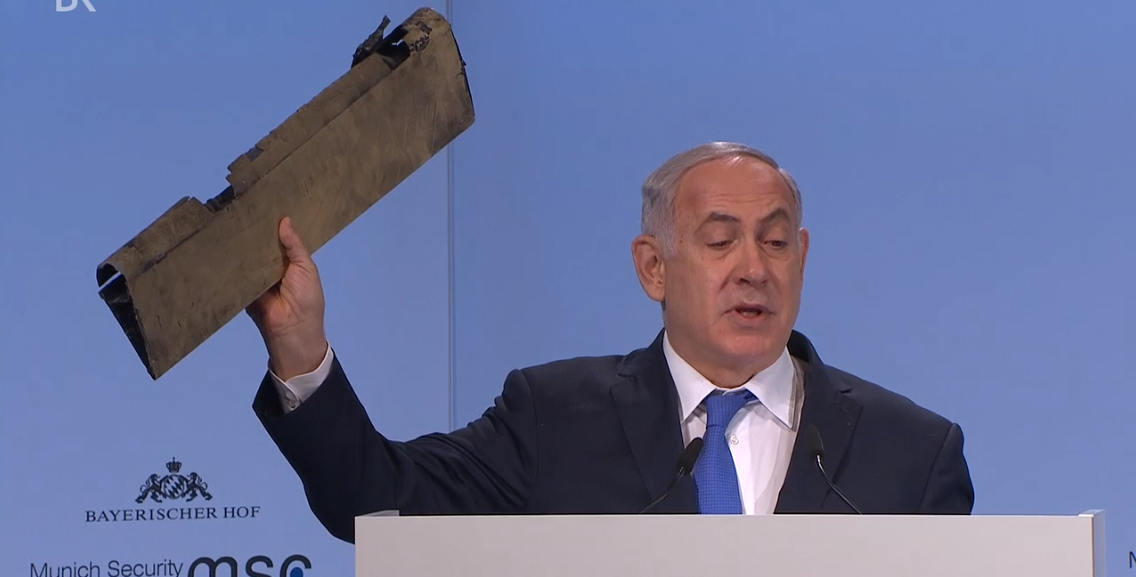 Mohsen Rezaei, secretary of Iran's Expediency Council and former chief of the country's Revolutionary Guards, told the Hezbollah-affiliated Arabic-language al-Manar TV channel on Monday;
About Netanyahu's unwise words, I should say that if they carry out the slightest unwise move against Iran, we will level Tel Aviv to the ground.
Rezaei also added, "will not give Netanyahu any opportunity to flee.
The tension between the Israeli and Iranian is at the all time high after a drone entered Northern Israel from Syria on February 10, and was immediately shut down by the Israeli attack helicopter. Israel in response to the drone invasion attacked the mobile command centre that the drone was operated.
One of the F-16 fighter jets that destroyed the mobile command centre was then hit by the Syrian anti-aircraft missile and crashed. The Israeli airforce conducted round two of the operation, and this time destroyed a third and half of the Syrian air-defences.
Rezaei also called the recent display of Netanyahu at the Munich Security Conference as "theatrical move and a childish game"