Friday, December 30, 2016 - 09:39
President Obama has decided to sanction the Russia diplomat in the USA for their involvement in the November 8th election that see Donald Trump becoming president. Obama sanctioned four Russian individuals and five Russian entities for interfering in the US election.
The Obama administration also ordered that 35 diplomats leave the country in the next 72 hours, and two Russian compounds are being closed.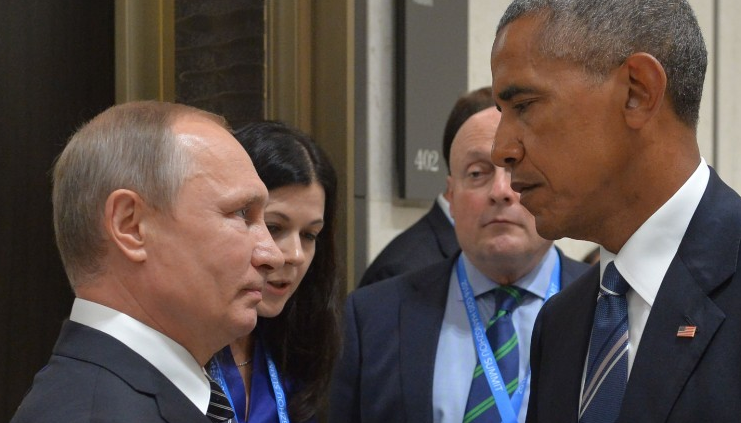 According to statement from White house;
Russia's cyberactivities were intended to influence the election, erode faith in US democratic institutions, sow doubt about the integrity of our electoral process, and undermine confidence in the institutions of the US government.
These actions are unacceptable and will not be tolerated.
Also, the USA separately sanctioned two individuals Evgeniy Mikhailovich Bogachev and Alexey Belan, for using the cyber-enabled means to cause the misappropriation of funds and personal identifying information. They are both being sought by the FBI.
In a statement by the United States president, Barack Obama said;
These actions follow repeated private and public warnings that we have issued to the Russian government, and are a necessary and appropriate response to efforts to harm US interests in violation of established international norms of behavior.
While the President-elect, Donald Trump said;
It's time for our country to move on to bigger and better things. Nevertheless, in the interest of our country and its great people, I will meet with leaders of the intelligence community next week in order to be updated on the facts of this situation.
Homeland security adviser, Lisa Monaco in a statement with CNN Jack Tapper said;
What these individuals were doing were basically collecting intelligence. They were intelligence officers operating here and using these compounds, one in New York, one in Maryland, for intelligence collection purposes.
And what we are saying today is, in response to and in order to impose consequences for the Russian government's increasing harassment and aggression toward our personnel in Moscow, and, of course, their malicious cyberactivities, interfering and an effort to interfere in our election process, we are imposing consequences.
Kremlin Reaction
According to the representative of the Kremlin, Russia will retaliate in response to any "hostile" steps by the US government. 
Russian Foreign Ministry spokeswoman Maria Zakharova  also said Russia will take similar steps of expulsion, but she did not provide further details of what would be Russia actions. 
At the time of this writing, the Russian government has ordered the closure of the Anglo-American School of Moscow that serves the US,British and Canadian embassy personnel, to US and foreign nationals. This also closes the US embassy vacation house in Serebryany Bor, near Moscow.
After the Obama administration sanction, the Russian embassy in UK tweeted a duck image, and tagged the US current administration actions as "Cold War deja vu"