Friday, April 7, 2017 - 19:19
Three people have been reported dead after a lorry rams into a store in Drottninggatan (Queen Street), the city major pedestrian street. The lorry was hijacked on Friday from its owner, and was used to smash into people at the Ahlens department store just before 15:00 local time.
Local media have reported that a suspect has been arrested, but police officials are yet to confirm the story.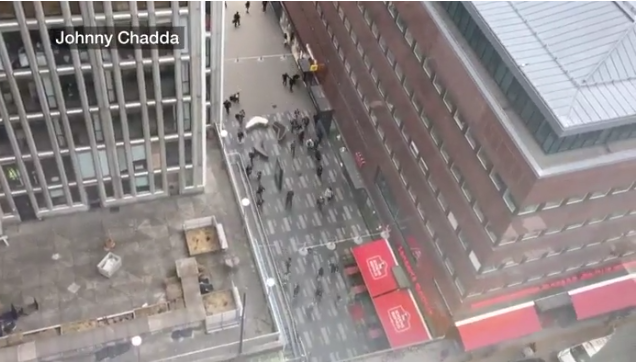 The owner of the truck, Swedish brewery Spendrups said the lorry was hijacked from the driver while on delivery to a restaurant. According to the spokesperson of Brewery Spendrups;
Someone jumped into the driver's cabin and drove off with the vehicle while the driver was unloading
Swedish Prime Minister Stefan Lofven said that everything pointed to an act of terror.
The same tactics of car crashing into civilians was recently used in London on March 22nd, killing 6 people, and injuring 50 others in Westminster bridge. The attacker then went into the parliament complex on foot and stabbed the police officer, before he was shot by officers around the scene.