Thursday, August 17, 2017 - 19:55
Several people have now been reported injured injured after a van rammed into several people in Barcelona's Las Ramblas tourist area, and emergency services are now warning people to stay away from the Plaça de Catalunya area.
According to Reuters, emergency services have now ordered the closure of local metro and train stations. People are also reported to be taking cover in shops and cafes.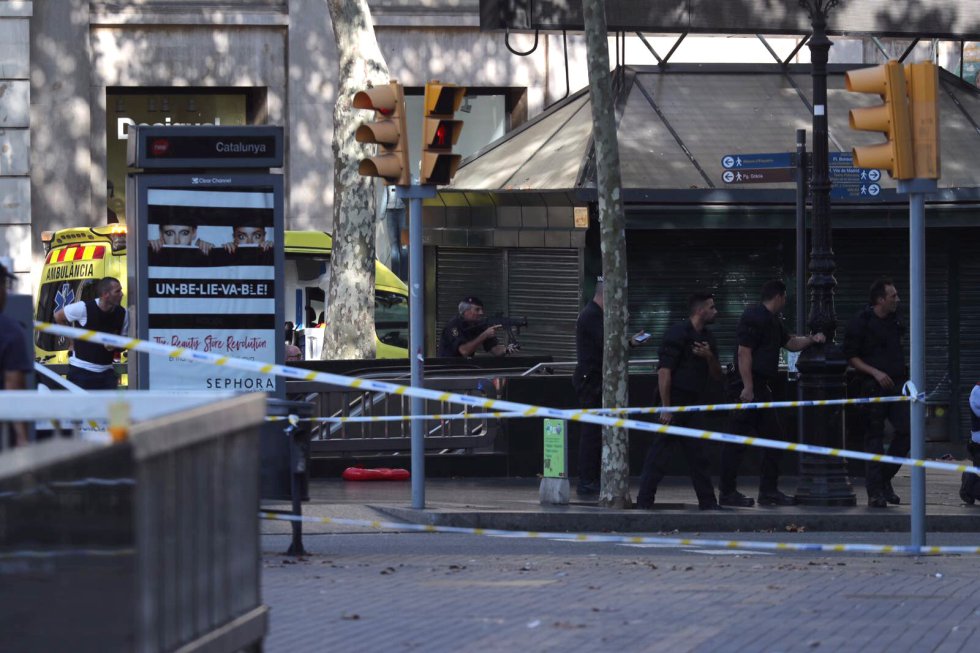 Steven Turner who works around the area spoke to BBC about the incident. He said;
People in my office saw a van ramming into people on Las Ramblas.I saw about three or four people lying on the ground. There are lots of ambulances and armed police with assault rifles around now.
The driver of the van later fled on foot after ramming into the crowds.
Another eyewitness of the incident, Aamer Anwar said;
All of a sudden, I just sort of heard a crashing noise and the whole street just started to run, screaming. I saw a woman right next to me screaming for her kids. Police were very, very quickly there, police officers with guns, batons, everywhere. Then the whole street started getting pushed back.
Police officers who got there just started screaming at people to move back, move back.