Trump might have created a lot of enemies, out of his 99 problems, a monkey is not one He was recently choosen by a China's magical monkey king, Geda as winner of the US presidential election.
Geda is a prophetic primate from Shiyan Lake Ecological Tourism Park in Hunan, and has a history of predicting the right result by placing a banana between two opponents, and Geda will go to eat the monkey of the preferred monkey.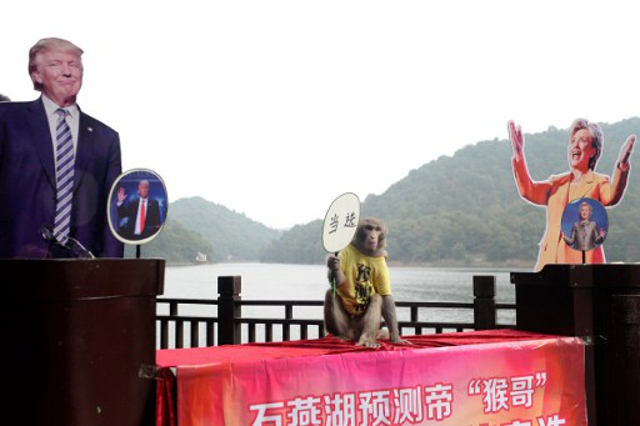 His prediction came through during the 2016 European football championships. The monkey went for Portugal as the winner of the competition, and it happened.
So, last Thursday, Geda was put to a test again. He was asked to pick the winner of the US election between Donald Trump and Hillary Clinton, using his banana prediction game. This time the monkey went for Donald Trump, gave it a big hug and a kiss.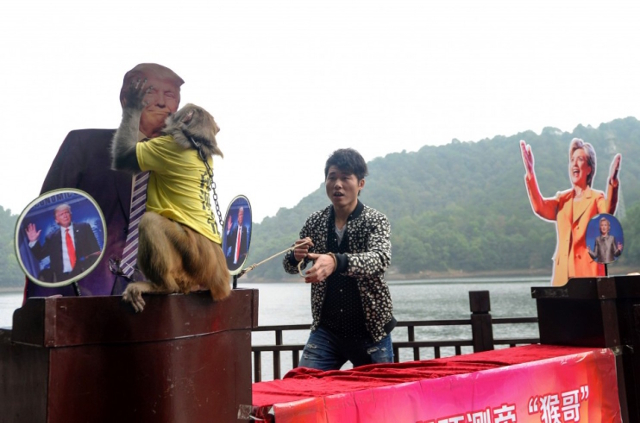 Though Chinese-Americans don't like Trump, Geda seems to believe that Trump will win the election