Police have arrested a 15-year old who killed two other 15year old student in a shooting at Marshall County High School, in the small city of Benton, in southwestern Kentucky.. Another 18 students have been reported to be injured in the shooting. 
According to authorities, 15 of the students suffered gunshot wounds, and 5 students trying to escape were injured.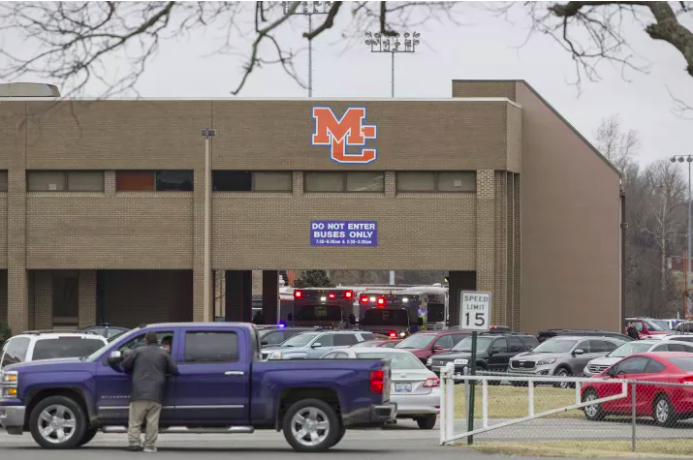 Kentucky State Police Commissioner Richard Sanders confirmed the news, and reported that the shooting started at 7:59am after the 15 year old entered the school, and starts shooting the whole place with his handgun.
The shooter identity is yet to be released, but he will face a 2 count of murder charges and multiple counts for attempted murder. Officials are yet to decide if the boy will be charged as a minor or adult. One of the victims is a 15-year-old Bailey Nicole Holt and  15-year-old Preston Ryan Cope, who was also pronounced dead on scene.Other victims of the gunshot were transported to the Vanderbilt University Medical Center in Nashville.
At the time of this report, five students remained in critical condition.
The men of the Louisville FBI office are working with the federal, state, and local law enforcement to investigate the shooting. A handgun, which was used for the shooting has been recovered from the shooting.