The 'KUWTK' star, Kim Kardashian and rapper, Kanye West have welcomed a boy. Kanye West, Kim Kardashian and their daughter, North West were able to meet the new precious gift on Dec. 5,and it's all joy.
The name of the new baby is yet to be revealed, but an undisclosed source said that Kim Kardashian wants that the baby middle name be "Robert" to honour her father, Robert Kardashian.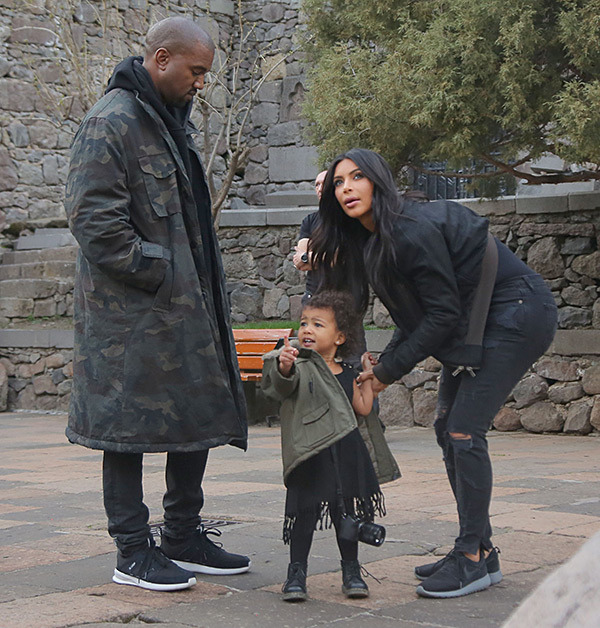 Hours before baby arrived, the selfie queen,Kim Kardashian posted the picture of the baby bump saying,  "Ready whenever you are lol," and it appears that she had no complications having the baby.
Kim had recently revealed in a blog post on Oct. 5 on her website that;
 "I'm gonna keep it real: For me, pregnancy is the worst experience of my life! LOL! I don't enjoy one moment of it and I don't understand people who enjoy it. My mom and Kourtney clearly did! More power to them but I just don't relate!"
From Doynews, Congrats To Kim Kardashian and Kanye West