The US president, Donald Trump will fight "fire with fire", those were the words of Deputy White house press secretary, Sarah Huckabee, after the president went on a Twitter tirade against MSNBC TV host Mika Brzezinski.
Trump tweeted the attack to the Tv host, and said she was "bleeding badly from a face-lift" when she visited his Mar-la-go resort in Florida. Trump also attacked Brzezinski's co-host, Joe Scarborough, who he said is developing a "dictatorship."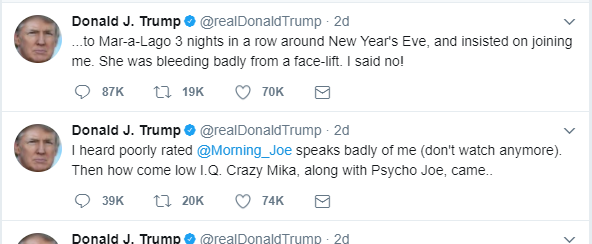 The tweet have generated different backlash from house members, who believes that what Trump had done is beneath the office he holds. Some backlash Trump's tweet got are from;


Clap Back From Mika Brzezinski
The TV host, Mika Brzezinski clapped back at President Trump later this morning with the picture below;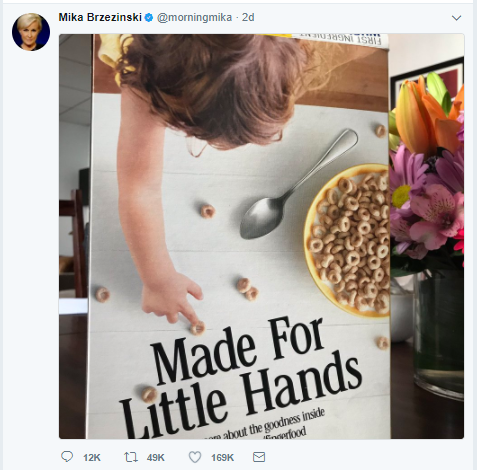 The little hand is referring to the alleged "small hands" used by Marco Rubio to insult Trump during the Republican primary.